Featured

Price, low to high

Price, high to low

Alphabetically, A-Z

Alphabetically, Z-A

Date, old to new

Date, new to old

Best Selling
FELIWAY Cat Pheromones Diffuser Refill 48Ml
Feliway Diffuser Refill for Cats The Feliway Diffuser Refill is designed for using with the Feliway Diffuser. The Feliway Diffuser comes one 48ml vial to get you started. Please note that the larger refill sizes (96ml and 144ml) are multi-packs of the...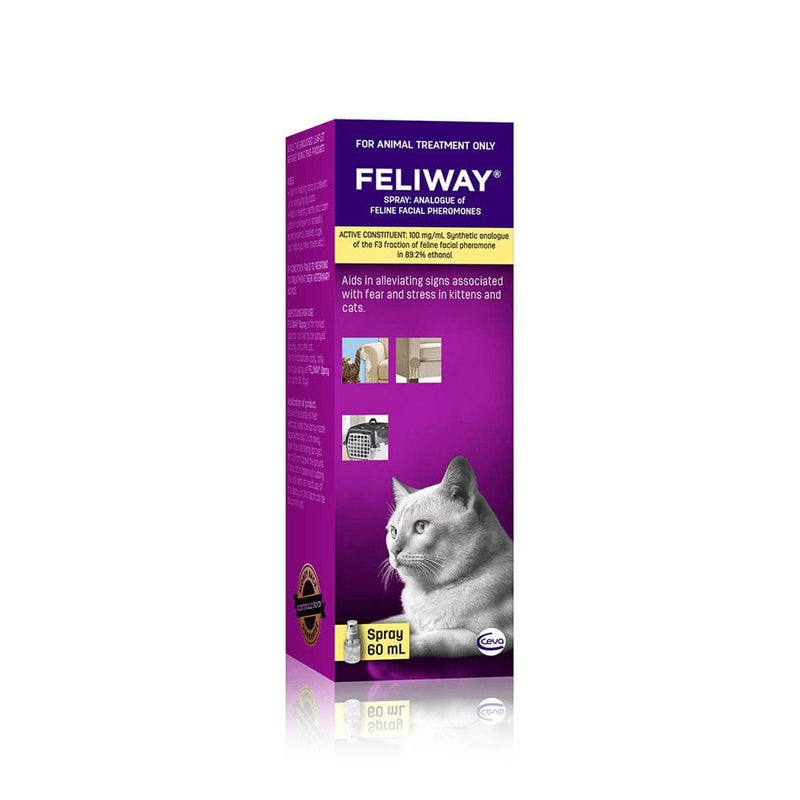 Sold Out

FELIWAY Cat Pheromones Spray 60ML
Feliway Spray for Cats Feliway spray can be used to help manage behavioural problems like scratching and urine spraying. It can also be used to help reduce your cats stress levels during travel and trips to the vet. Helps reduce...
FELIWAY Cat Pheromones One Diffuser + Refill 48Ml
Feliway Diffuser for Cats The Feliway diffuser continuously releases the Feliway pheromone into your cats environment to help reduce their stress levels. Helps reduce your cats stress levels Odourless and easy to use Diffuser comes with one vial included Each...